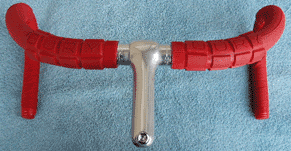 As cool as these track drops look, most of the time on the street, my hands are up by the stem.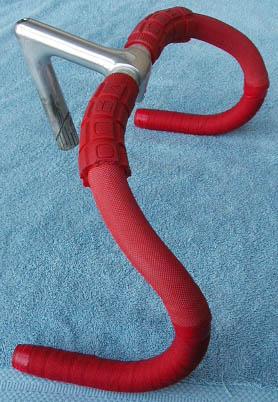 So I combined a messenger trick with a keirin technique. This gives comfort, grip and dead-on control of the bars.
A messenger showed me this super-grippy trick. Up by the stem, I use a cushy MTB grip. My favorite is the lumpy Serfas rubber grip. Oury is also pretty soft and squishy. I cut the end off, spray the inside with hairspray, and slide it up towards the stem. It also adds a bit of "front suspension" I can brag about to the MTB dudes I see in Central Park.

Next is the 175mm Soyo keirin grips with the knurled cross-hatch pattern. Cut the ends off, spray the insides with hairspray, and slide up. Peel the ends of the MTB grips up and slide the Soyo's underneath.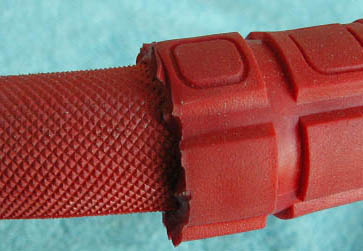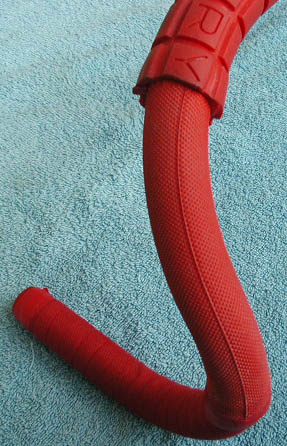 The last layer is the cloth tape from Tressostar assisted by red electrician's tape. I can't remember where I got the plugs from.